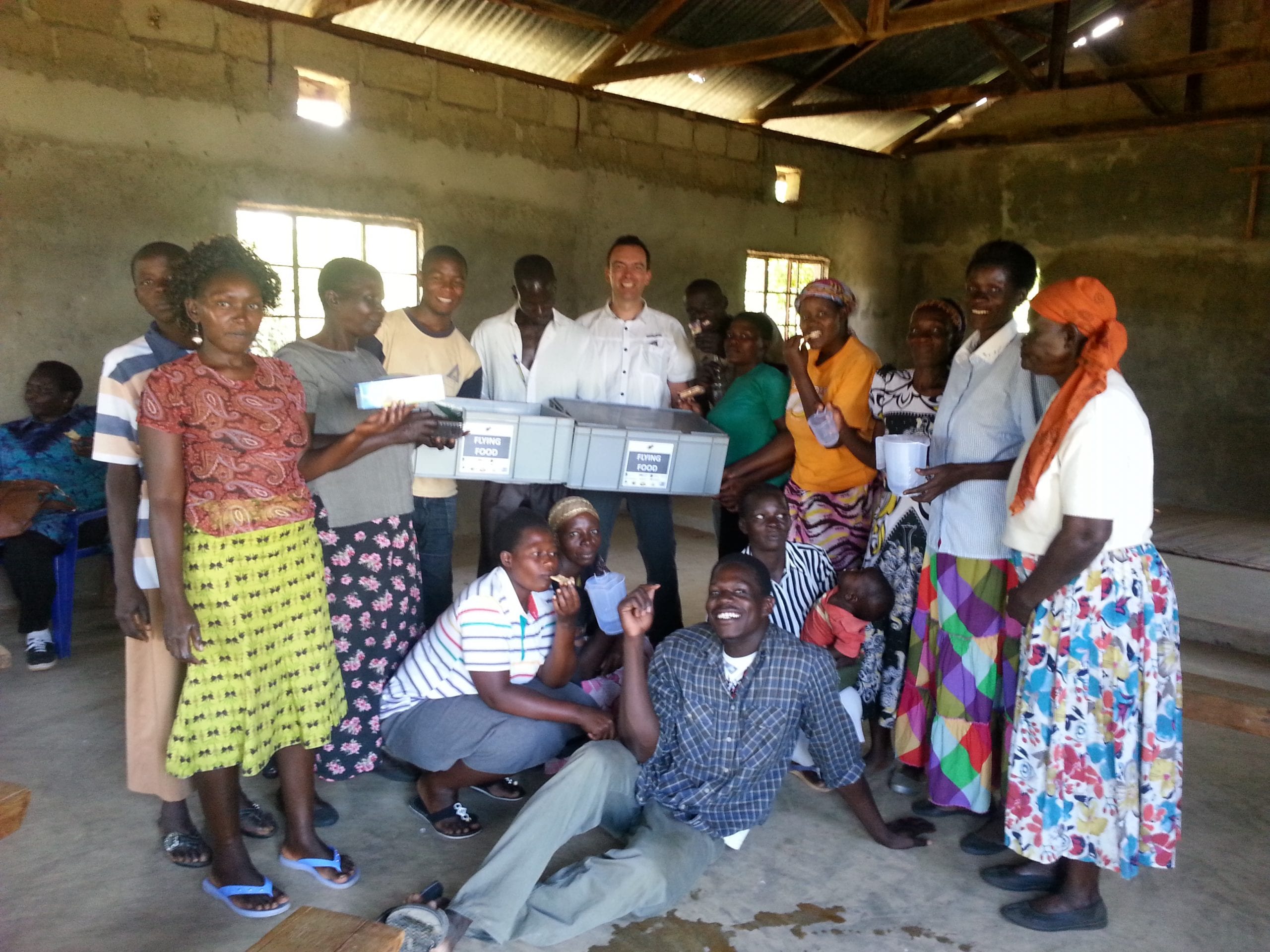 Recently, the Nobel Prize for Economics 2019 was awarded to three economists for their research into tackling extreme poverty in developing countries. They have found that a seamless connection to the local context and the achievement of short-term impact are essential for a successful approach. In developing countries there are numerous opportunities for entrepreneurs to innovate and put these lessons into practice. And combine business with social impact. The Netherlands is a leading player in respect of these challenges because we are used to collective innovation in chains and sectors. However, we do not sufficiently exploit these opportunities. Why is that?
Sector-oriented approach
Extreme poverty in the world has been declining for decades. Yet there are still 736 million people who have a daily income of less than 1.90 US dollars. But poverty goes further than that. In addition to good nutrition and access to care and education, it is also about access to electricity, so that daily life and the economy do not come to a standstill at sunset. The focus is on Africa, in the sub-Saharan region. If the trends continue, nine in every ten people in extreme poverty will live in this area in 2030. Most of them live in rural areas, work as farmers, are poorly educated and under the age of eighteen. Only innovation can break the vicious circle of poverty for this group. A sector-oriented approach, in which entrepreneurship and the realisation of social impact go hand in hand, can be successful.
Innovative ecosystems
Both in the policy and in many development programmes for poverty reduction in Africa, an unnecessary amount of attention is paid to startups and business plan competitions. TNO believes that this money can be used more effectively. In the Netherlands, seven out of ten startups cease trading within a year because market demand is insufficient, competition is too fierce or they do not have access to investment capital despite the Netherlands being a country of innovation with an entire ecosystem available for these startups to fly. But to actually make use of innovation, it is crucial to organise a pulsating ecosystem (government, knowledge institutes, companies). In Africa, this innovation lacks an ecosystem, and startups have a harder time of it. If we want to tackle poverty in Africa effectively, together we must launch more sector-oriented programmes and build up innovation ecosystems in Africa. Dutch and local businesses, both SMEs and major players, and knowledge institutions can strengthen each other in the chain, introduce innovative technology and make it a success together. This creates local entrepreneurship, employment and income in a sustainable way and is a solution to extreme poverty.
Huge potential
TNO, for example, started the Innovation for Development programme with Flying Food, in which Kreca-Entofood BV, New Generation Nutrition BV, Wageningen Research and ICCO started the cultivation of crickets in Kenya and Uganda. Flying Food set up the cricket production, food processing and now there is cricket flour on the market. The population was already used to eating insects by catching them in the wild in certain seasons. Now, year-round cultivation provides access to protein-rich food and extra income. Currently, more than 100 hundred farmers grow crickets as a secondary activity in their daily work and another 400 have been trained and are ready to go. The farmers who have been working for some time have boosted their income by about 50%. In addition, two larger companies and investors are now active in the value chain. There is enormous potential; market demand now exceeds supply.
Pulsating business model
The strength here is the sector approach, where small and large entrepreneurs are linked to and strengthen each other. There is a pulsating business model and people are being trained. Other examples of projects in which Innovation for Development is active include biodegradable plastics from waste streams in Bangladesh for sanitary towels; the marketing of bricks that combat deforestation in Malawi and the use of satellite data to maintain renewable energy systems in remote areas. There are countless opportunities for the business community to become active in these new markets and to combine business with social impact. Many women and young people want to start their own business and take control of their own destiny so that they are no longer dependent on donor funds. Only through a sector-oriented approach will this succeed and be sustainable.
Let's do it together, the whole world's longing for it!
This post was published at TNO's website on December 3, 2019.