Businesses' inclusive efforts do not always turn out to be inclusive. Inclusive businesses aspire to engage the poor in the value chain for the benefit of both. They develop new business models to create opportunities for Base-of-Pyramid (BoP) communities' social and economic wellbeing while keeping a for-profit nature. To do so, multiple stakeholders – governmental authorities, non-governmental organizations, BoP communities, financial institute, companies, etc. – must be involved. Yet it often turns out to be challenging to align stakeholders' conflicting interests and balance their unequal relationships. This may increase the coordination costs to a point that a business no longer finds it economically viable. Also, the conflicts that arise between stakeholders may lead to further inequality rather than promote inclusion. Thus, businesses may ultimately fail to deliver opportunities for inclusion despite their aspiration.
The research program's objective is to make collaborative business model innovation for inclusive business more effective, while simultaneously building up a body of scientific knowledge.
First, we aim to develop a straightforward, practical and versatile tool to support key stakeholders in collaborative business model innovation for inclusive business. Herewith, we alleviate poverty in Base-of-Pyramid (BoP) communities across the globe by integrating them into the value chain as equal business partners. We also encourage Dutch small, medium-sized and large companies' inclusive business development in multiple industries. Further, we assist inclusive business consortia that build bridges between these companies and BoP communities as well as other stakeholders involved.
Second, we aim to contribute to the project members' scientific domains. Therefore, we investigate when which elements of the individual stakeholders' business models must be aligned to promote inclusion. Also, we examine which current theoretical frameworks best explain successful collaboration in an inclusive business context.
The research program takes an action research approach. Action research aims to provide not just solutions to the immediate challenge, but also learnings that contribute to scientific knowledge and theory. Therefore, the approach fits nicely to our objectives. The approach implies that we use scientific methods to study the challenges of inclusive business together with those who experience them directly. Thus, we work closely with inclusive businesses, Base-of-Pyramid (BoP) communities and other stakeholders in the research process. The two-year research process consist of six main steps – data gathering, feedback and analysis followed by action planning, implementation and evaluation. The main steps are preceded by a pre-step to understand the context and purpose, and continually monitored on practical and scientific outcomes.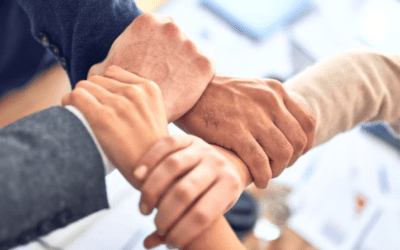 By Dion Hulleman, The Next Organization Nowadays, the attention to diversity and inclusivity in society is increasing. Organisations aim to offer an inclusive and diverse working environment and governments aim to foster a multi-diverse society. The demand to involve...
No Results Found
The page you requested could not be found. Try refining your search, or use the navigation above to locate the post.
If you would like to contact us please use the contact form on the right or call us on:
+(31) 53-4891057